APPAREL
Our team is sure to design the perfect fit for all of your branded apparel needs, whether you're in the office or on the field!
BRANDED MERCHANDISE
Have your brand make a lasting impression with our branded logo merchandise, carefully chosen by us for all of your event and budget needs!
DISPLAY PRODUCTS
Dazzle your audience with custom made displays that will be sure to turn heads! High-quality banners, flags, table covers, STS Brand meets all of your exhibit product needs plus more!
GRAPHIC DESIGN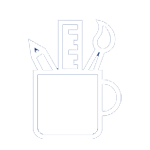 Our graphic design team is excited to help you tell your story through the creation of compelling visuals in a variety of mediums.
PRINT MEDIA
Who said print is dead? Brochures, postcards, flyers and business cards are among the best tools to bring exposure to your brand!
WEB DESIGN & DEVELOPMENT
Whether you are developing a new website or looking to re-vamp or improve your current website, STS Brand is happy to help.